DECEMBER
Saturday, December 14th @ 10:30 AM – 12:30 PM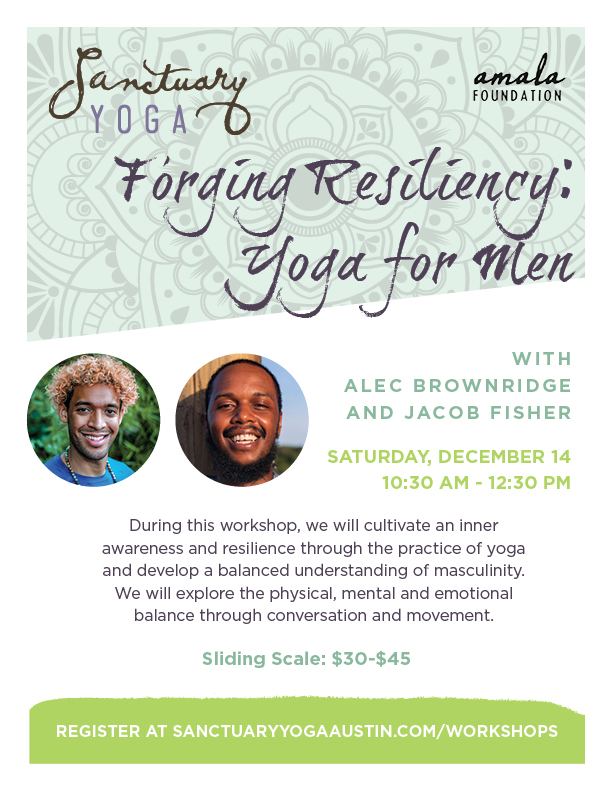 Saturday, December 14th @ 2 PM – 4 PM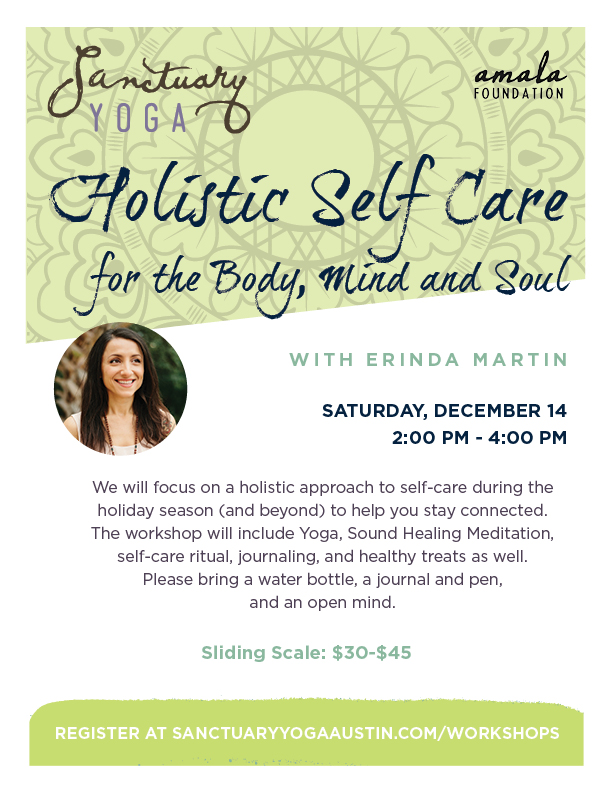 Surrender to the Season: Yin Yoga for the Winter Solstice
Saturday, December 21st @ 2 PM – 4:30 PM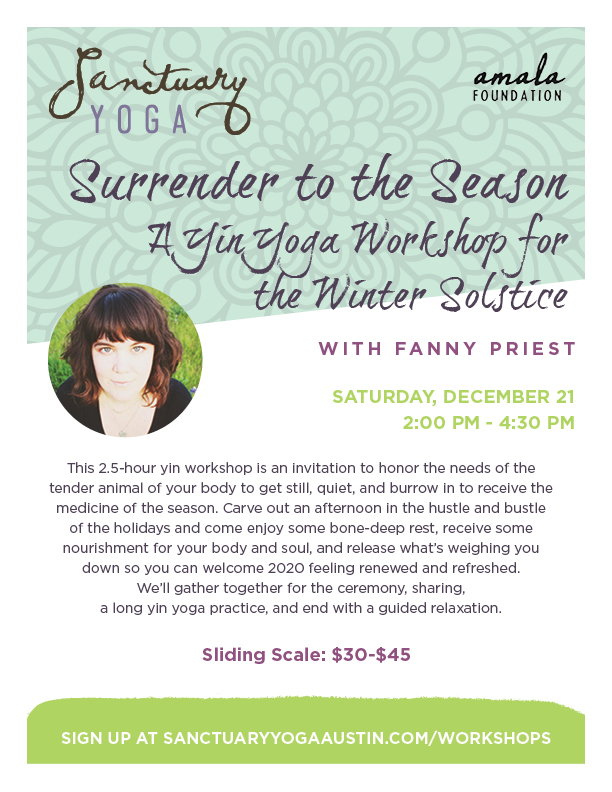 Write + Restore: Releasing Creative Blocks
Sunday, December 22nd @ 10:30 AM – 1 PM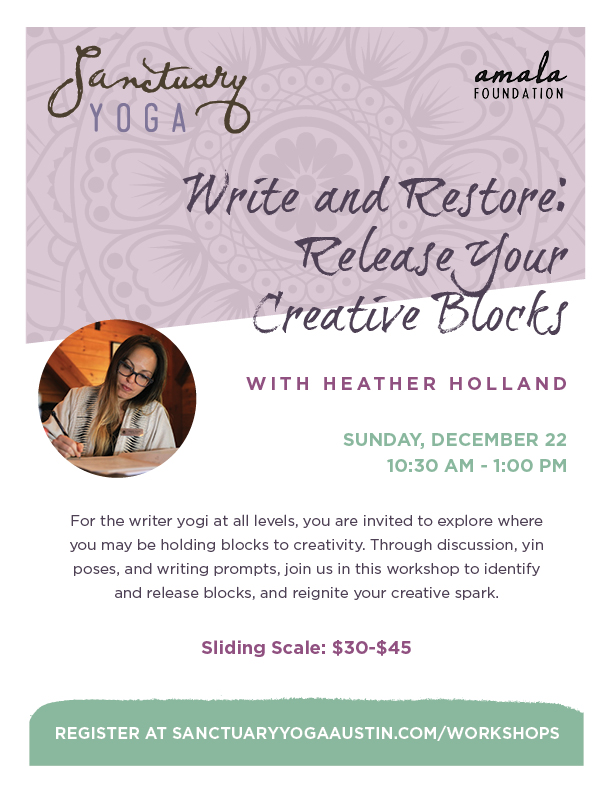 Sunday Soundbath: Winter Solstice Celebration
Sunday, December 22nd @ 2 PM – 3:30 PM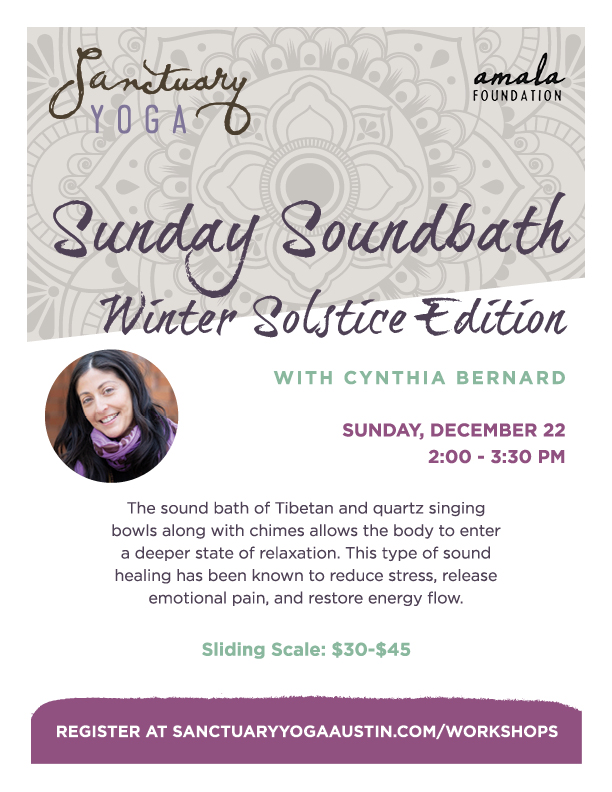 JANUARY
SERIES SCHEDULE
4-week course: Jan 8th – 29th
Wednesdays 7-8:30 pm
Full Series: $85 Single Course: $25
Before we give to the ones we love, we must first fill up our own cup. Why not start 2020 off deepening your knowledge of yourself and your unique self-care needs?
Each class is designed to build on to the previous class. We highly recommend taking the full course, however, you're welcome to sign up for a single class.

Classes will be held in the intimate setting of the Amala Foundation House.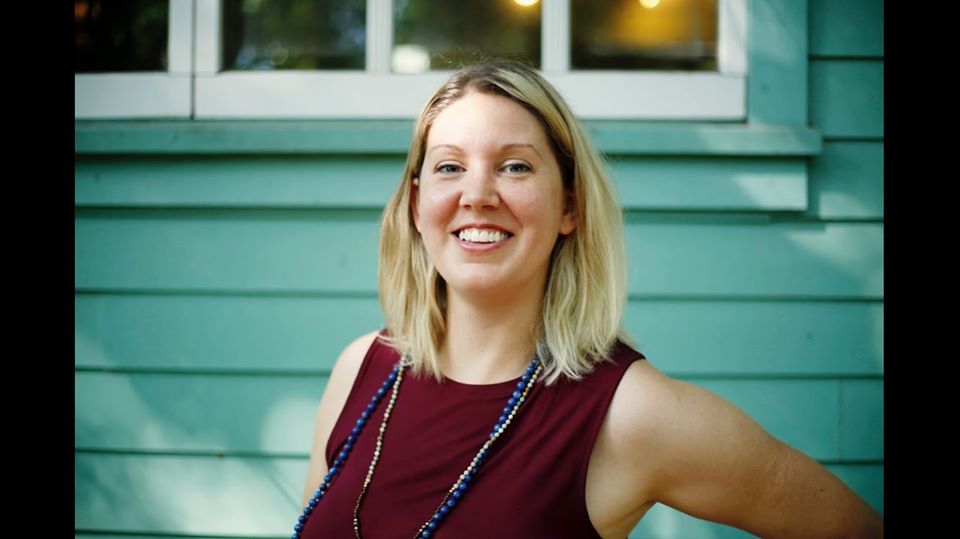 Saturday, January 11th @ 10 AM – 3 PM $90
An integrative yoga and home organization workshop to cultivate outer and inner space, and reveal authentic joy.
Lead by Jessica Goulding and Erin Murschm, Making S P A C E will be held in the intimate setting of Sanctuary Yoga at Amala Foundation.